Overview
Train is set in an industrial train yard filled with boxcars and locomotives. Its wide-open bombsites, located near and under train cars, create unique opportunities for both sniping and close-quarters combat. The juxtaposition of the interiors of train cars with the exteriors provides a multi-dimensional playing field that encourages creative strategies.
Bombsite A: Set among train cars, Bombsite A offers long sightlines and hiding spots between the carriages. The juxtaposition of open space and tight interiors creates a dynamic play area.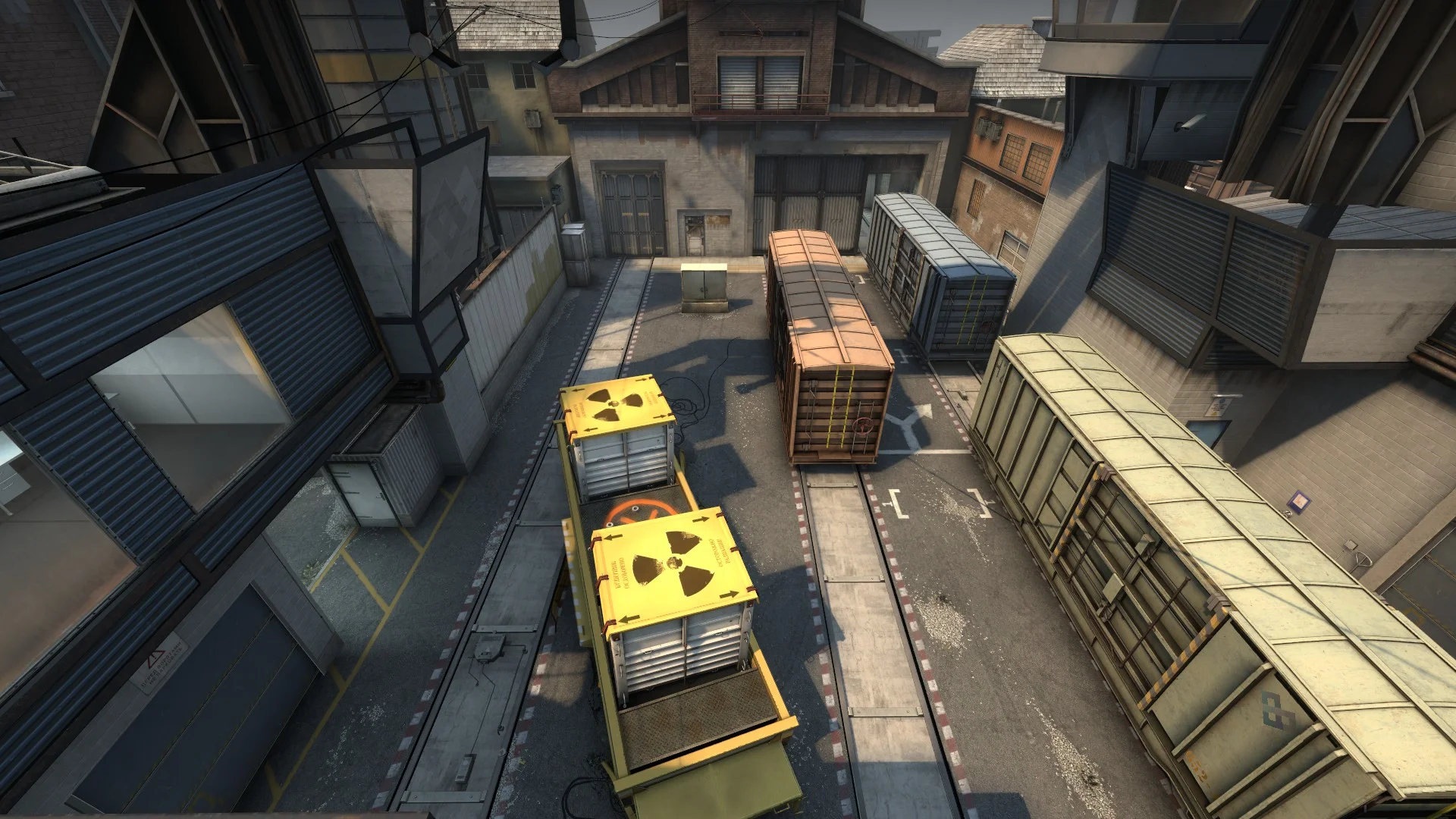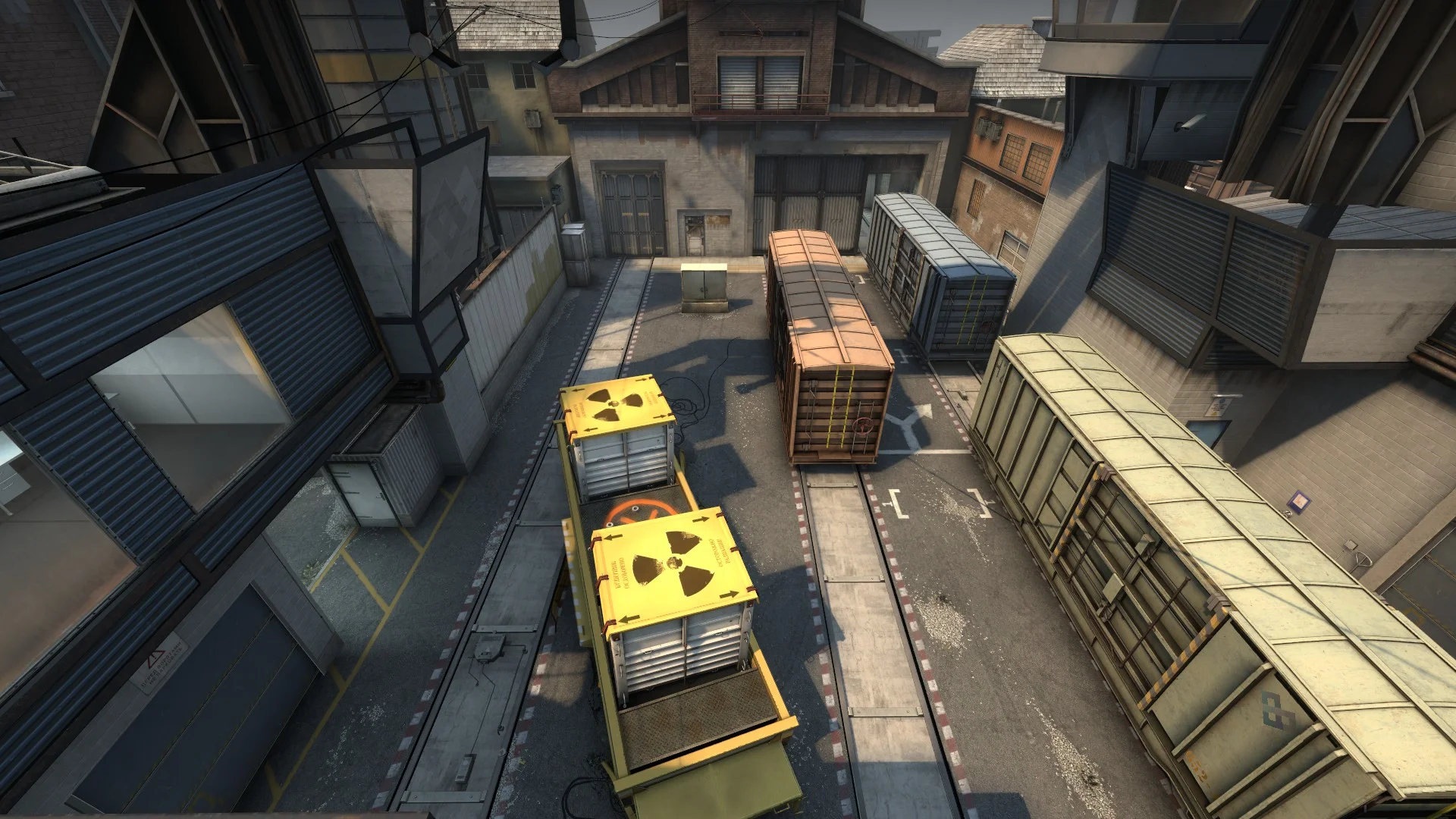 Bombsite B: Known for its lower and upper ramp, Bombsite B is also surrounded by trains, providing a blend of cover and open combat zones. The oil train and spools add to the site's complexity.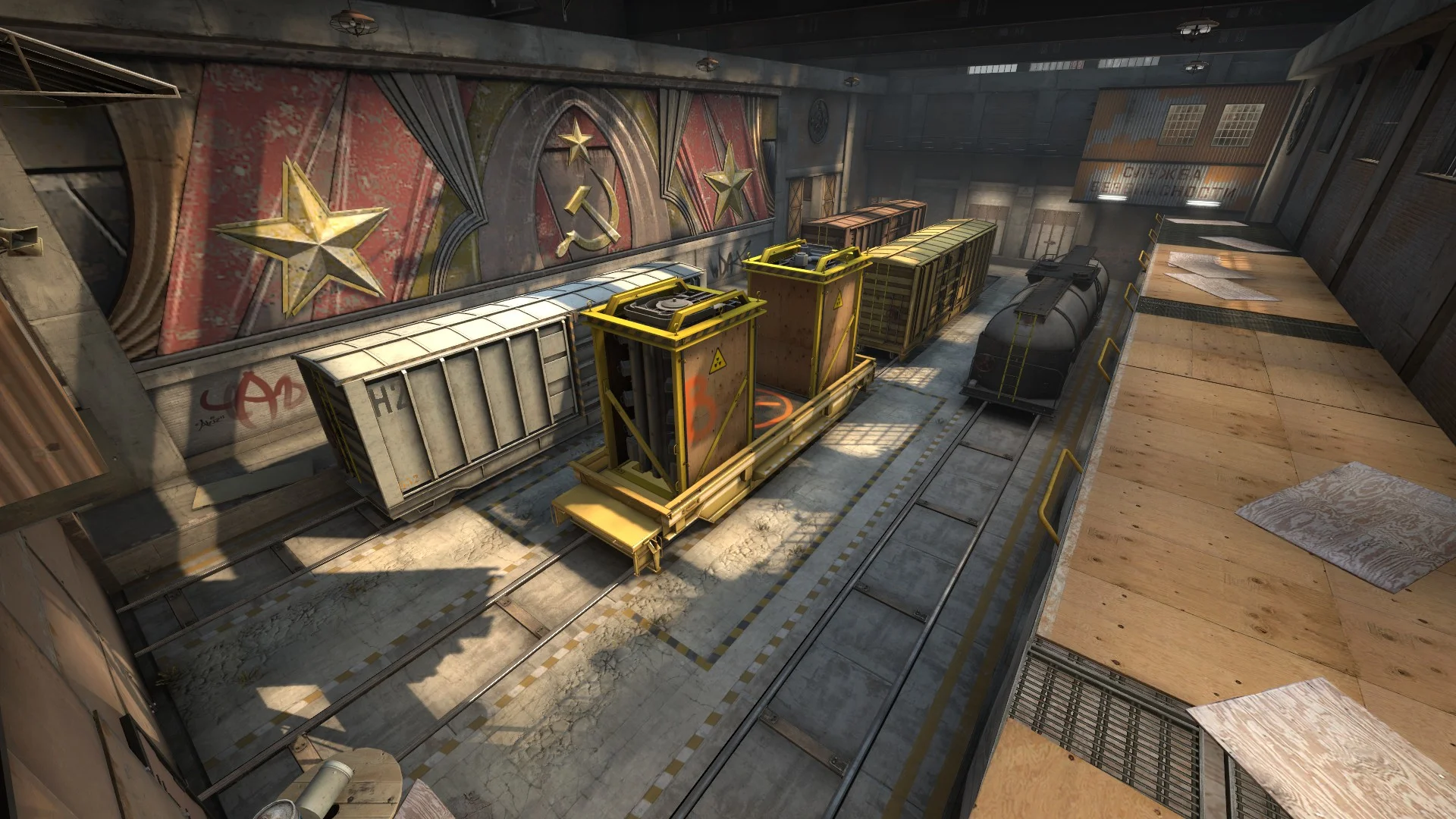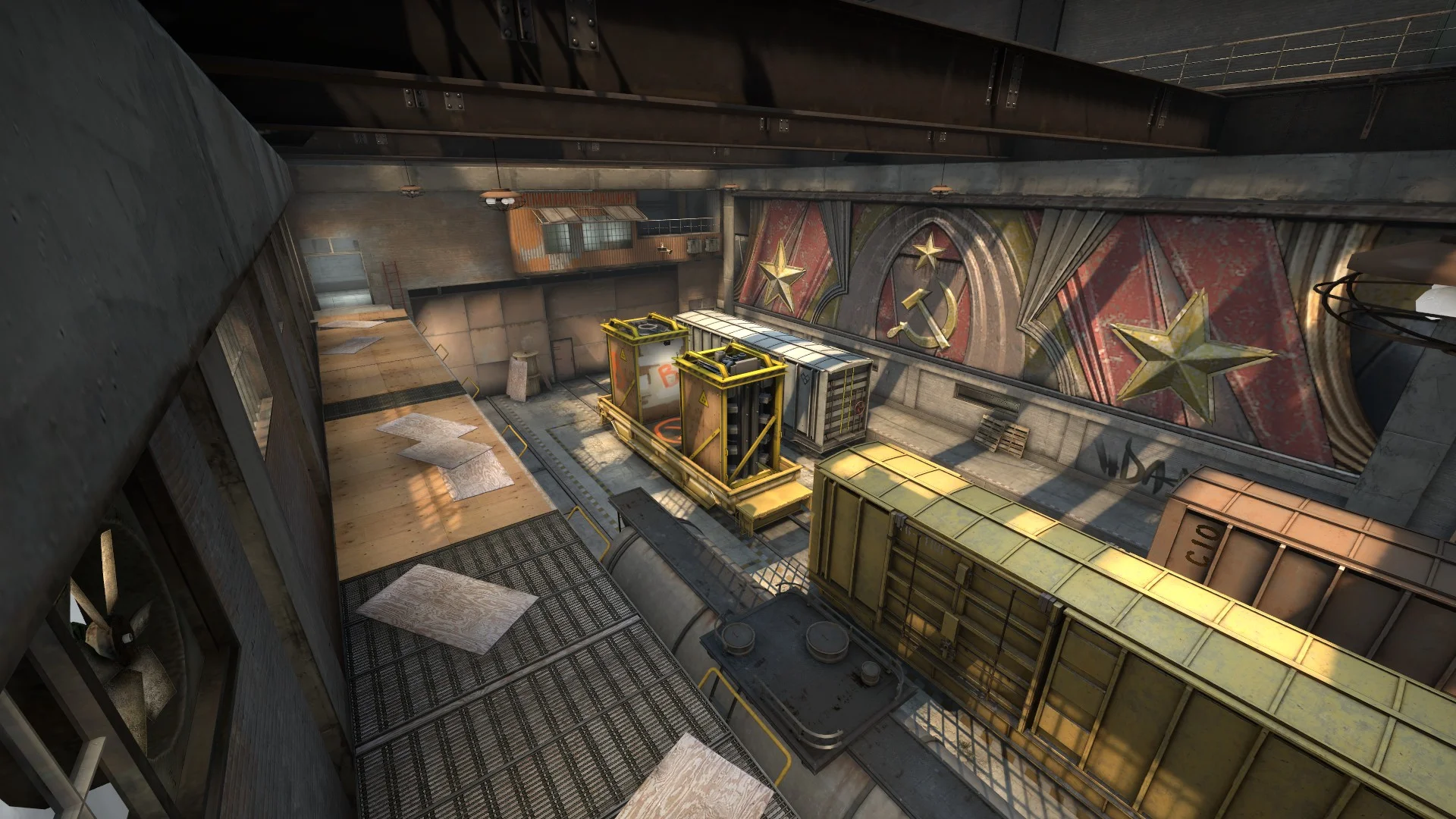 Update History
January 29, 2020
Opened up skybox over building separating Ivy/A site
Various visibility improvements
Various minor bug fixes
April 25, 2019
Added nav blocker entities for Wingman
Changed ground material to a brighter version
Updated train car models with improved collision model
Added white background near T entrance to A main
March 31, 2015
Added to the Active Duty map group.
December 18, 2014
Widened lower ladder room.
Blocked visibility from Bombsite B lower ramp to T ramp.
Pushed back T spawn slightly.
Updated collision model on train bumper models.
Fixed some spots where C4 could get stuck.
Fixed sun orientation.
December 11, 2014
Sadly fixed a hilarious bug where players could ride pigeons
Fixed some spots where a dropped bomb could get stuck
Fixed player collision on Bombsite A white boxes
Fixed one-way wallbang through shack near connector
December 10, 2014
General
Game Modes
Competitive / Wingman / Casual / Deathmatch
Creator(s)
Christopher Mair (original author) / Valve / Hidden Path Entertainment