Overview
Transporting players to the picturesque canals of Venice, this map delivers an authentic, scenic experience of a historic Italian city. Gondolas float in the waterways as players navigate a mix of open bridges, intimate corridors, and Venetian plazas filled with opportunities for sharpshooters and close-quarter experts alike.
Bombsite A: Located in an open courtyard near the iconic canals, offering only limited cover through small structures and parked boats. Sniping is often key here, but be wary of flanks.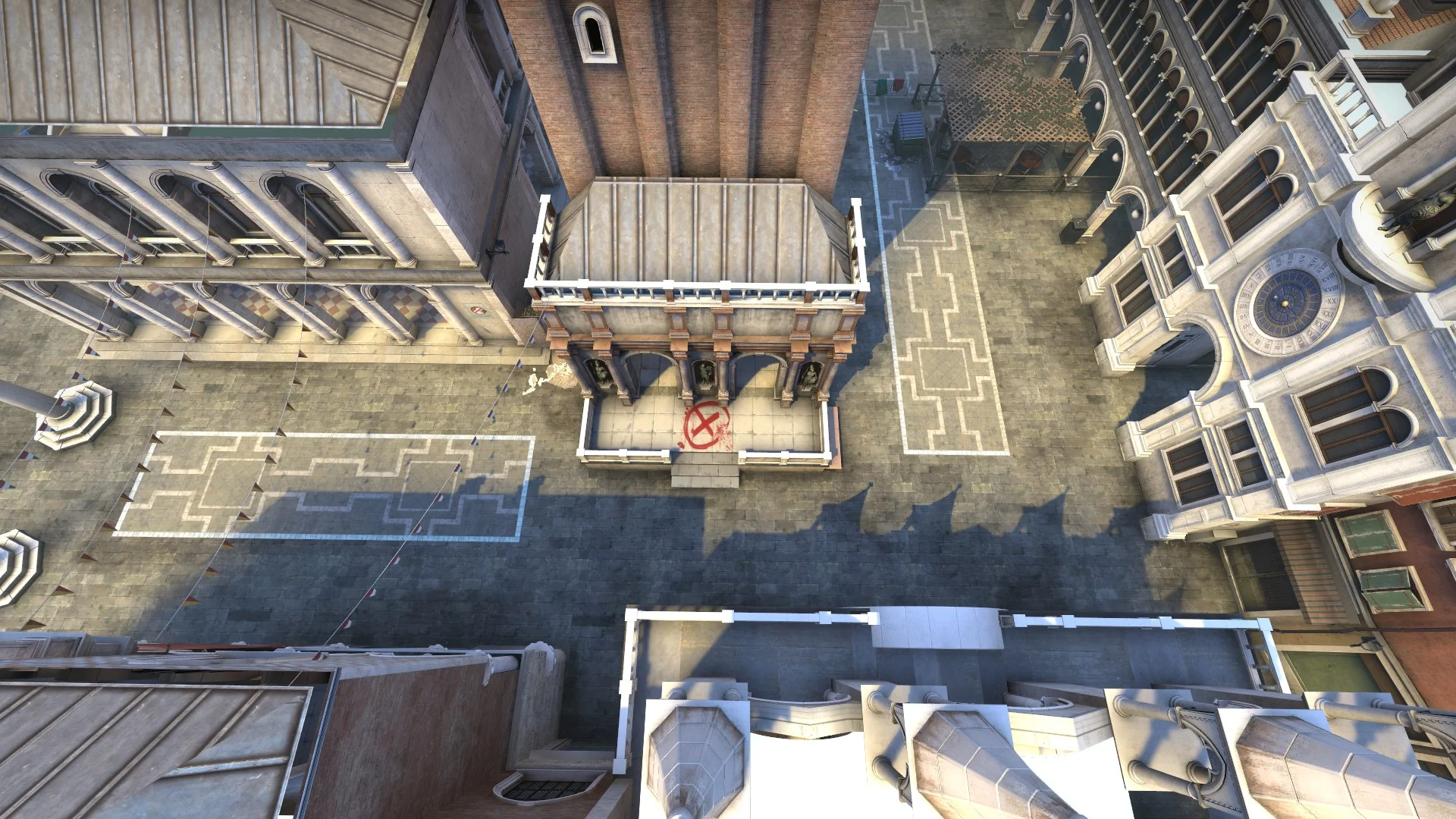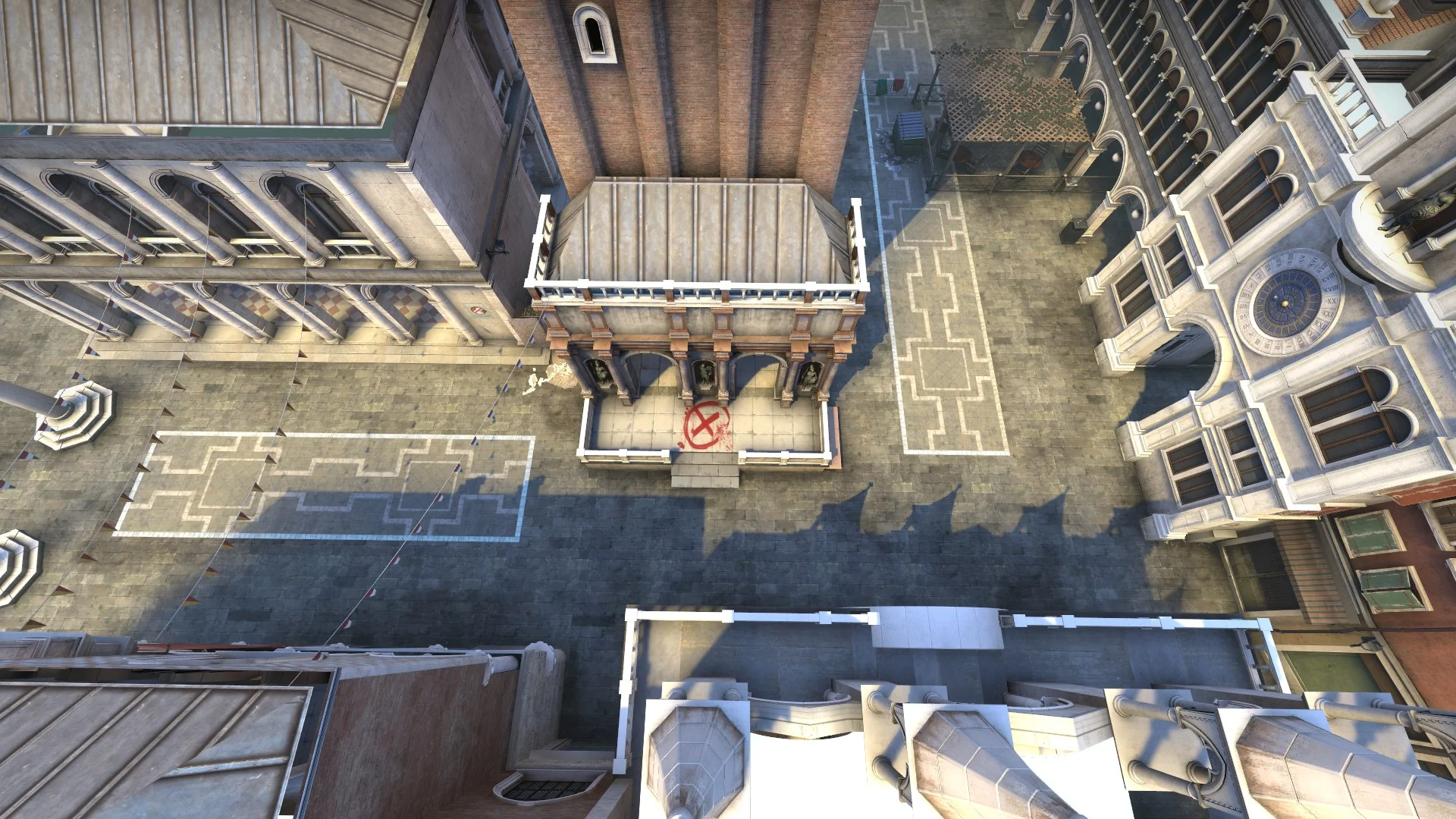 Bombsite B: Enclosed by historical Venetian architecture, this indoor site presents a choke point that benefits defenders but can be overcome by a well-placed smoke or flash.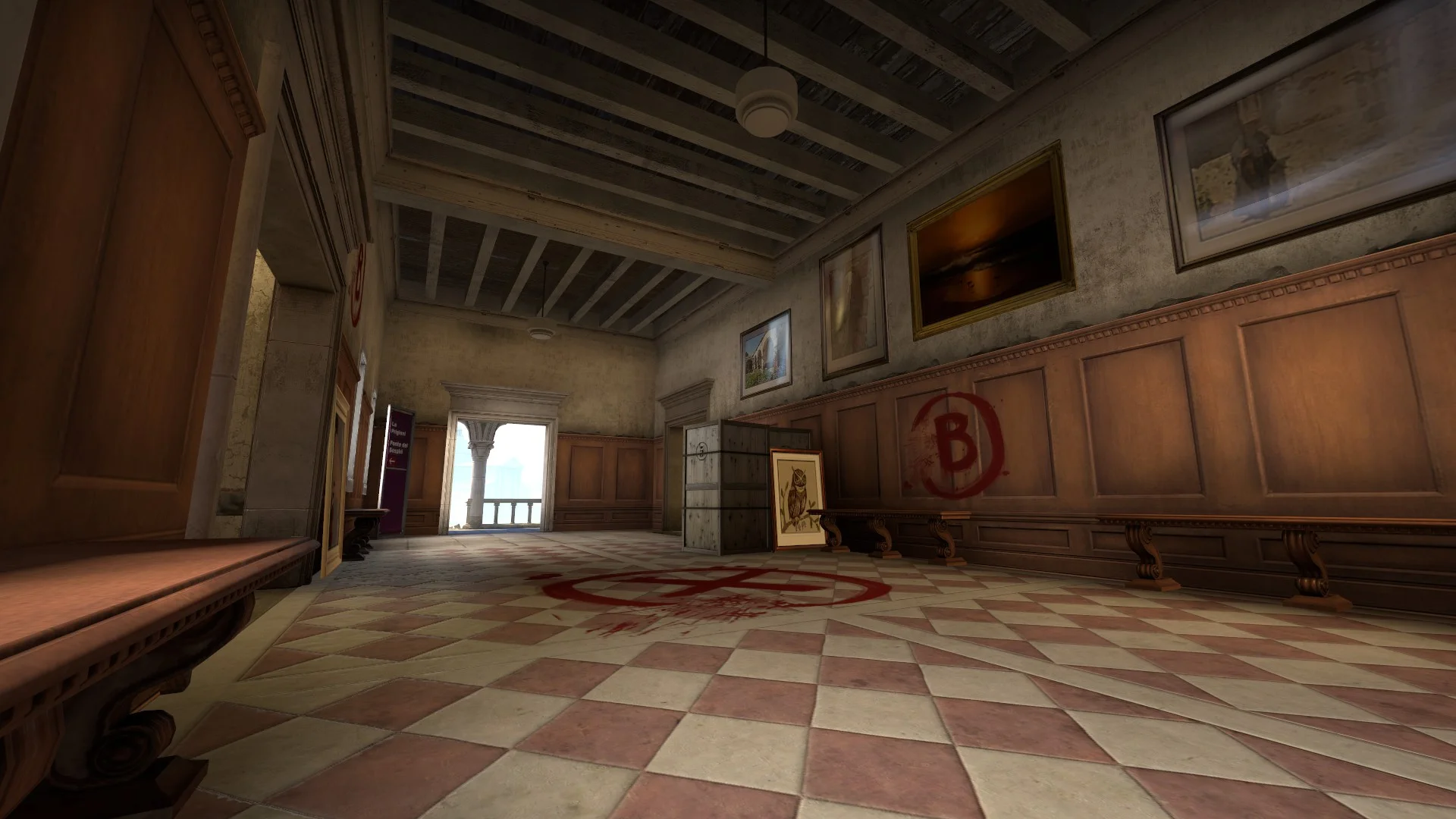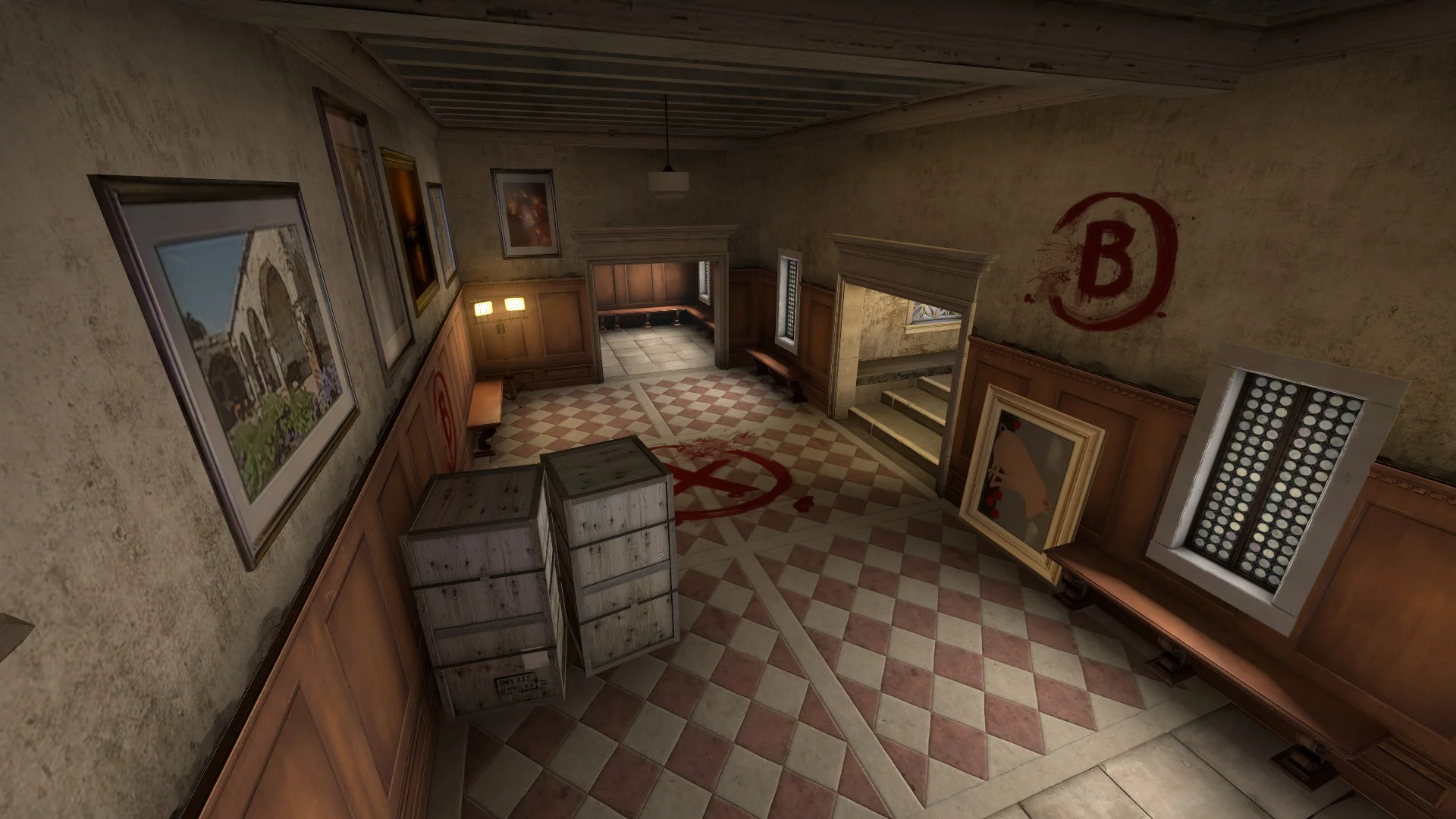 Update History
March 15, 2017
Released Canals, available in all game modes.
March 17, 2017
Fixed visible nodraw below CT bridge.
Fixed several places where the bomb could get stuck if thrown.
Fixed pixelwalk and skywalk exploits.
Fixed sticky DM spawn point in tunnels.
Fixed planting bomb on windowsill at B.
Fixed missing collision on toolbox at back of B.
March 20, 2017
Fixed more pixelwalk exploits.
Fixed places where a dropped/thrown bomb could get stuck.
March 24, 2017
Fixed more pixelwalk spots & places where bomb could get stuck.
Fixed sticky clip brush at B.
Fixed Z-fighting railing at bridge.
Fixed visible nodraw underneath a bridge.
Improved clipping under T side bridges.
Fixed Z-fighting below CT arches.
Adjusted courtyard statues and stairs for better movement.
Fixed various fade distance issues.
Widened B site and palace doors.
Aligned palace windows better.
Fixed floating clothesline.
Adjusted pecklesteiner.
Fixed missing texture at back alley.
Removed clip from garden lamp post because it's at jumping height.
Prevented planting bomb on railing at A.
Removed lamp posts between A and CT spawn.
March 29, 2017
Fixed gap in bomb site B wall.
Fixed missing texture in bridge visible from arch.
Fixed overlapping geometry at A site.
Fixed a few places near T spawn where bomb could get stuck.
Increased fade distances on some props that were distracting.
Adjusted wall geometry in prison stairs to fix lighting glitch.
Increased lightmap grid resolution in prison lobby.
Added a piece of cardboard under new toolbox at B to block glitchy sightline.
Removed one of the picnic tables at Short.
Fixed pixelwalk in shoe shop.
Fixed errant clip brush on balcony.
Made it more difficult to climb the wood sign to B from boost.
Trimmed top corners of courtyard building facing the stairs.
Fixed nav. file where lamp posts were removed.
Adjusted balcony arch prop to fix gaps.
April 20, 2017
Rebuilt tunnel stairs area with smoother movement.
Fixed boat geometry overlapping a pier at CT spawn.
Fixed box intersecting windowsill at B.
Fixed pixelwalk on railing at CT spawn.
Moved plywood down on scaffolding below B to block a bad sightline.
Fixed sticky scaffolding clip brush below B.
Fixed some fade distance pop-up issues.
Added two picnic chairs at short and made clips smoother.
Removed lamp at ivy/garbage.
February 8, 2018
Closed off windows overlooking courtyard and A
Cleaned up sightline from corner balcony toward A and Arch
Made CT route to B more direct
Joined two rooms on CT side of B into one space
Simplified cover on back side of B
Removed Ivy "laddice", now a skill jump / boost spot
Grenade-clipped CT bridge railings for more predictable smokes
Moved courtyard statues forward for cleaner sightline
Added ashtray for smokers
October 9, 2018
Canals has been removed from Competitive Matchmaking.
General
Game Modes
Casual / Deathmatch
Terrorists
Phoenix Connexion
Creator(s)
Iikka Keränen (Fingers) / Valve