Overview
Depicting a rustic European village, Inferno provides a complex battlefield filled with narrow pathways, hidden corners, and strategic choke points. Bombsite A is known for its infamous truck and balcony, while Bombsite B is surrounded by a network of tight alleys. The map encourages team coordination and strategy, with a rich visual design inspired by the Italian countryside.
Bombsite A: Surrounded by the arch, truck, and balcony, Bombsite A offers multiple entry points, creating complex defensive and offensive strategies. The blend of open space and cover challenges players to carefully navigate the site.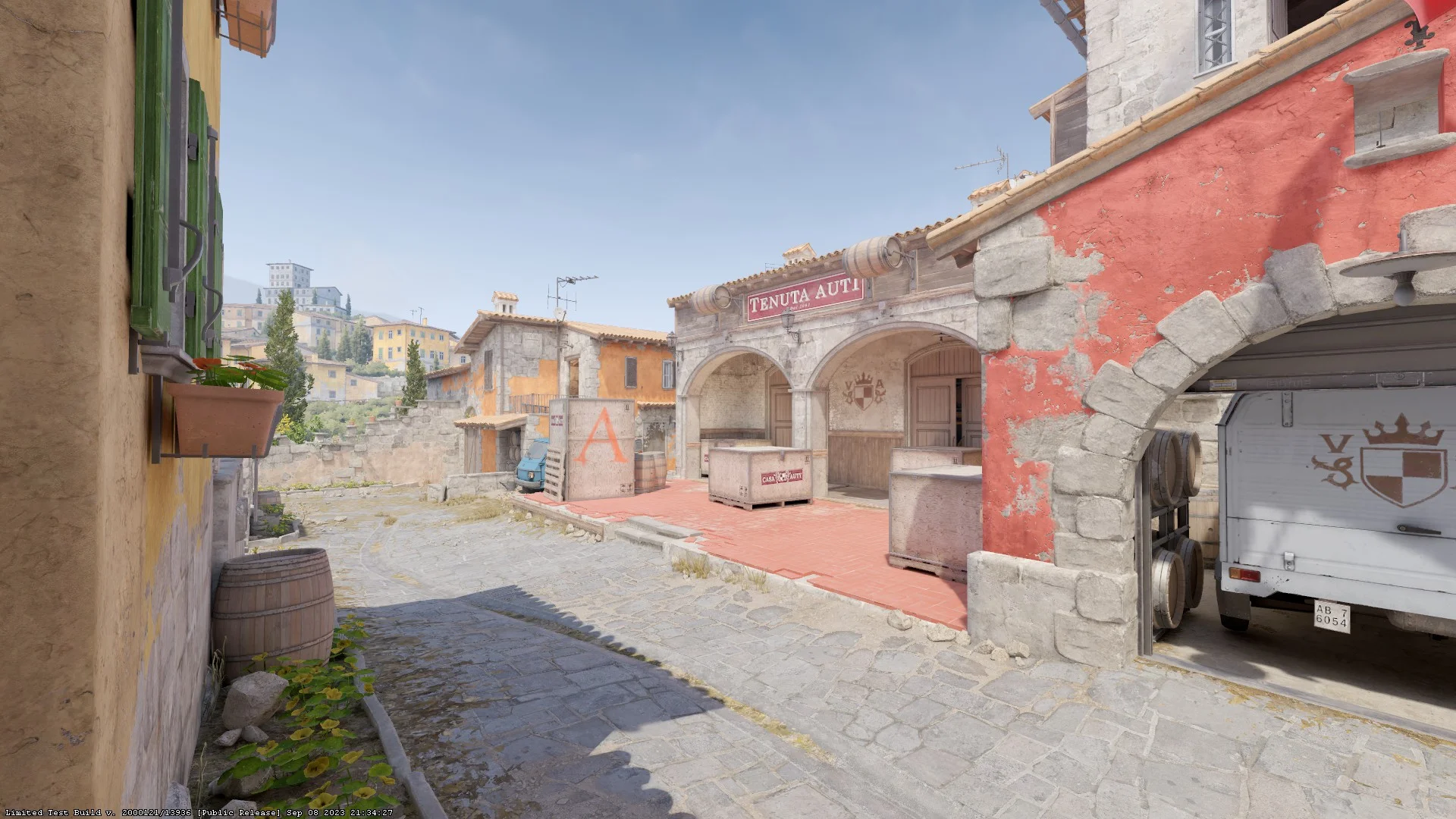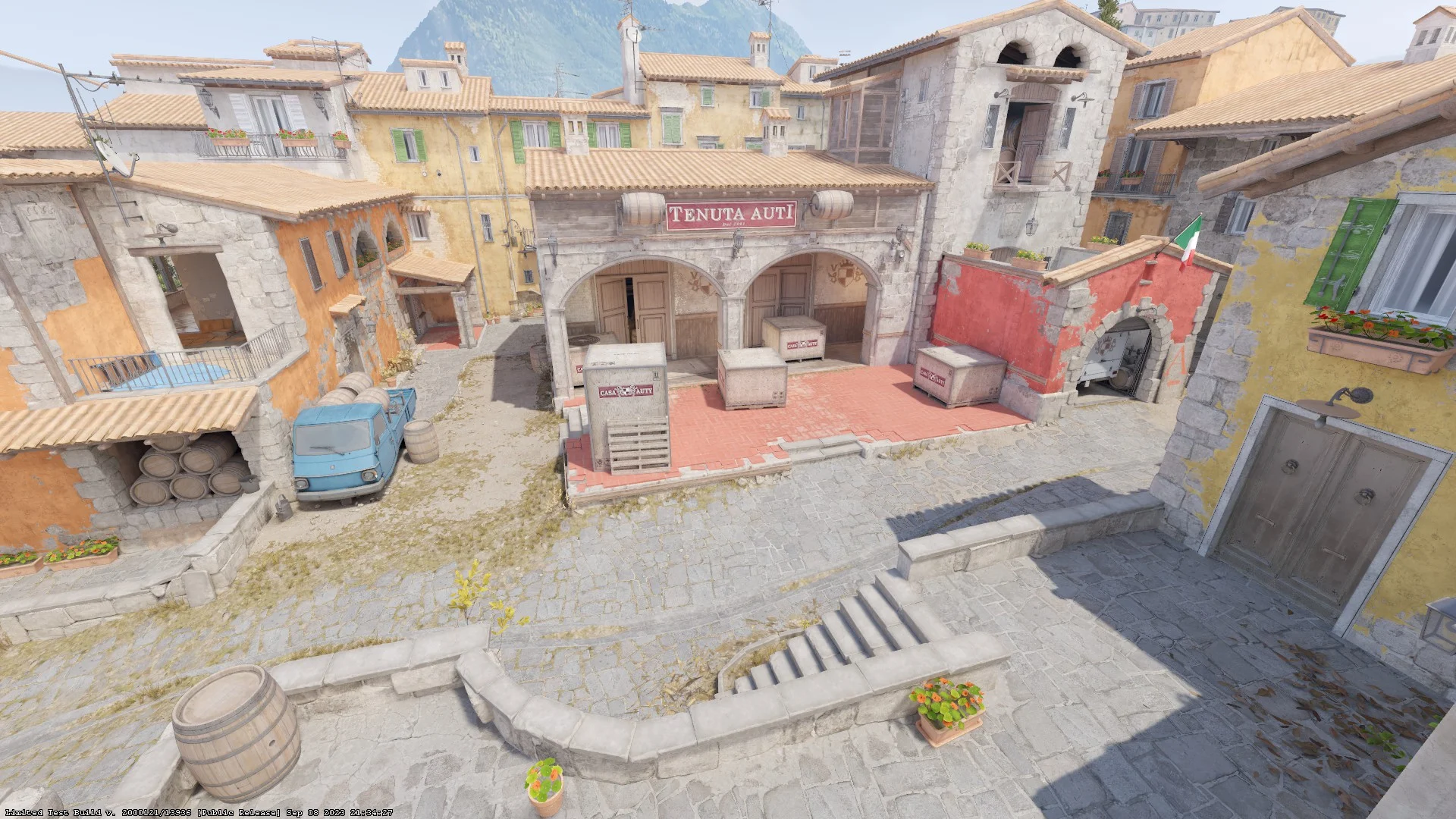 Bombsite B: Encased by stone walls and known for its famous "banana" approach, Bombsite B favors tactical movement and positioning. The fountain and sandbags offer unique cover spots.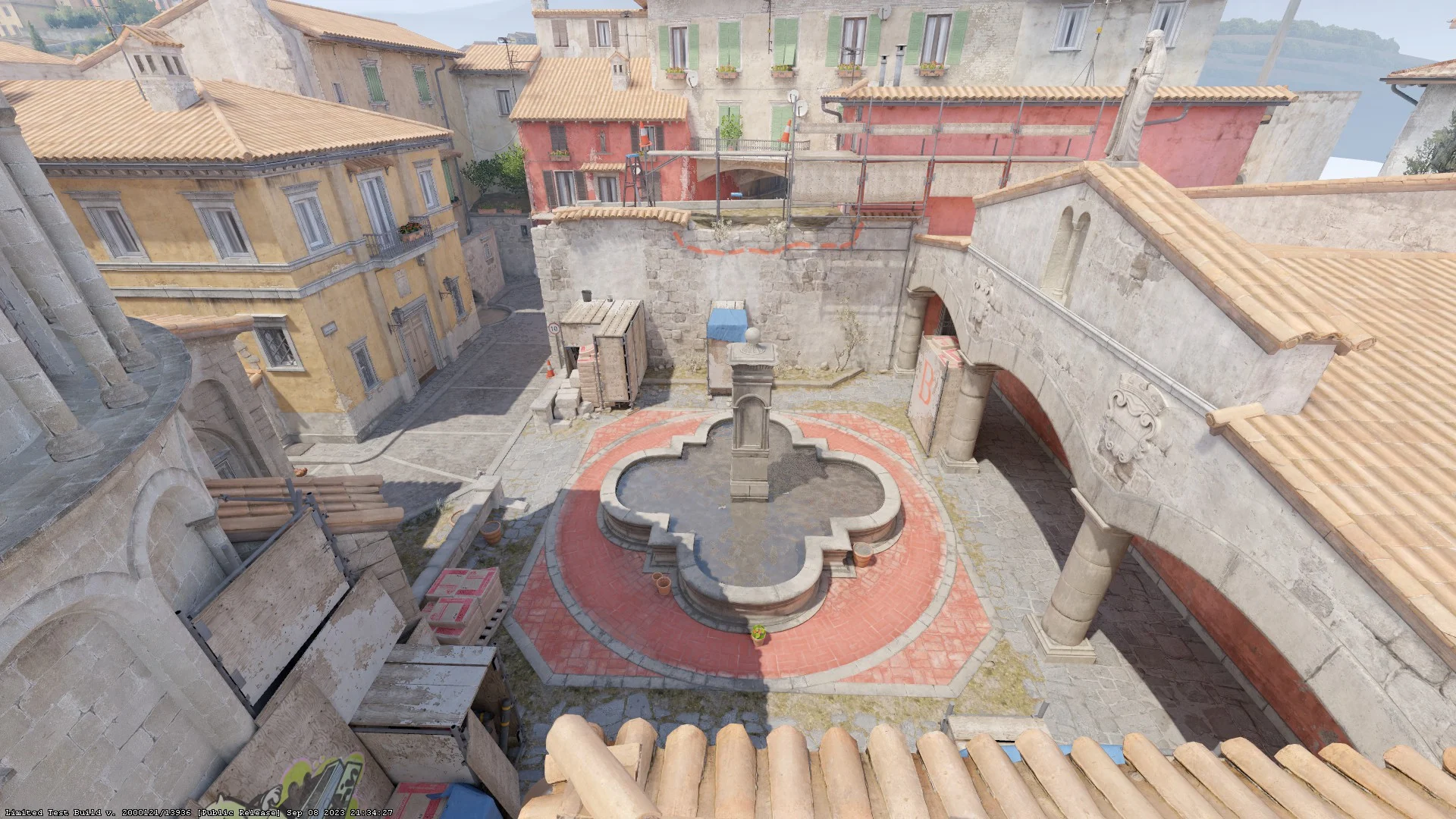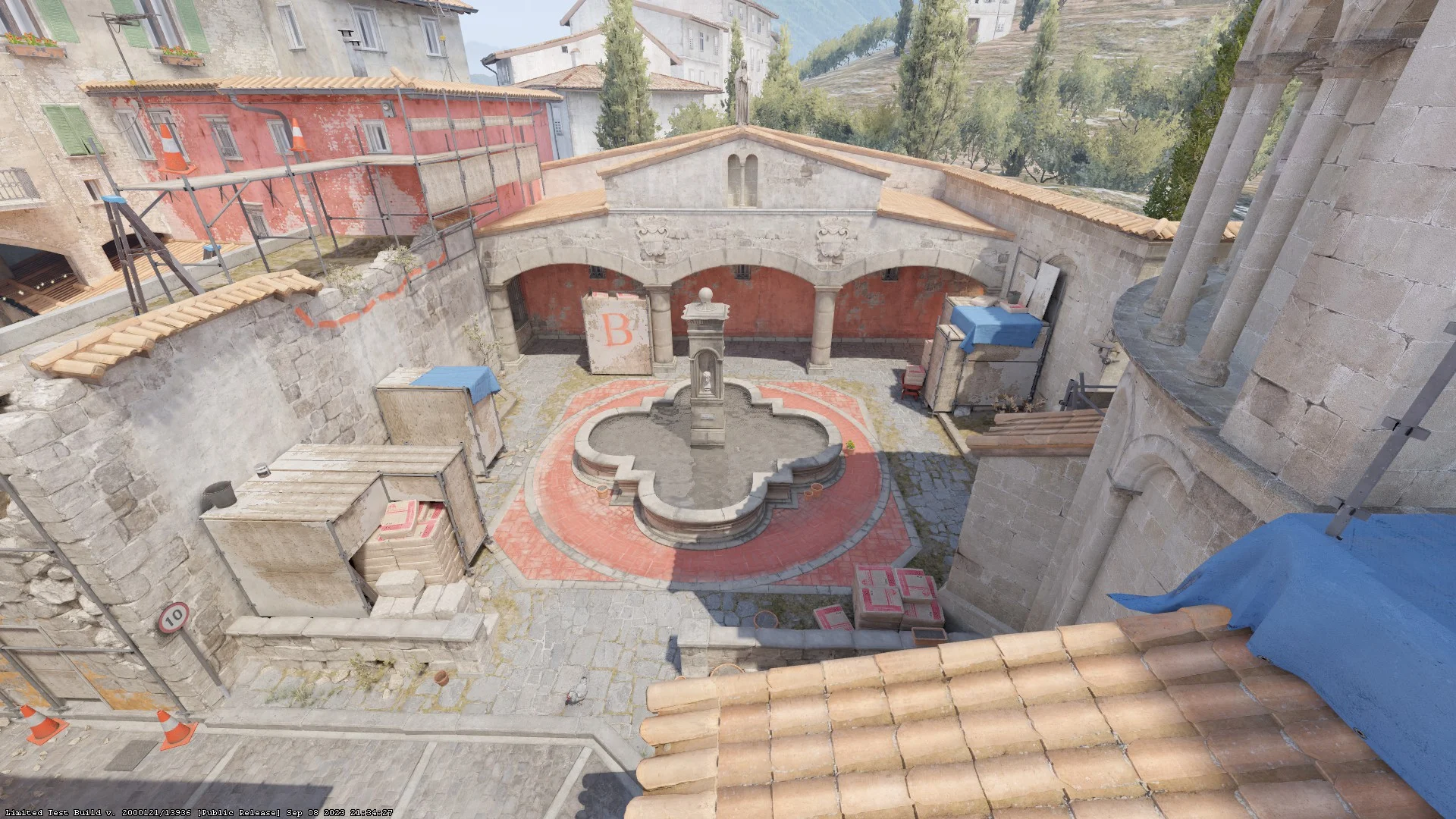 Update History
June 15, 2022
Increased bomb explosion damage from 500 to 620.
September 21, 2021
Made gate at top of banana solid
Revised 1v1 layout
Minor bug fixes
November 22, 2019
Improved visibility from patio towards pit boost spot.
Added fill lights in A site balcony hallway.
Fixed a DM spawn in apartments that caused players to get stuck.
April 25, 2019
Added nav blockers for Wingman mode
Fixed a bug where fountain particle effects would sometimes not play
Brightened up gate-area at top of banana
August 1, 2017
Fixed some minor graphical bugs on Inferno.
February 3, 2017
Optimized water materials used in Inferno, Nuke and Aztec maps.
January 12, 2017
Fixed some minor graphical bugs
Fixed a spot where players could get stuck near Boiler, Bombsite A
Added backfaces to gate used at bottom of Banana, Bombsite B
February 5, 2014
Fixed a bug where players could get stuck in ceilingfans.
v*Fixed some areas where thrown C4 could get stuck.
Increased brightness slightly in hallway leading to balcony in Bombsite A.
Fixed gaps that players could see through in Bombsite B.
Made wall penetration in construction more consistent (Thanks Pawlesslol!).
Nerfed the refire rate on the churchbells (changed from infinite dings per second to 1 ding per second).
General optimizations.
General
Game Modes
Competitive / Wingman / Casual / Deathmatch
Creator(s)
Chris Auty (original author) / Valve / Hidden Path Entertainment