Overview
Located in a nuclear power plant, Nuke offers a multi-level layout with both above-ground and underground playing areas. Bombsite A features a silo, and Bombsite B is located one floor below, offering distinct tactical approaches. Its industrial aesthetics and intricate vent system provide a challenging environment that tests players' spatial awareness.
Bombsite A: Featuring the signature silo and multiple entry points, Bombsite A is a maze of industrial machinery and catwalks. The overhead rafters provide vertical play opportunities.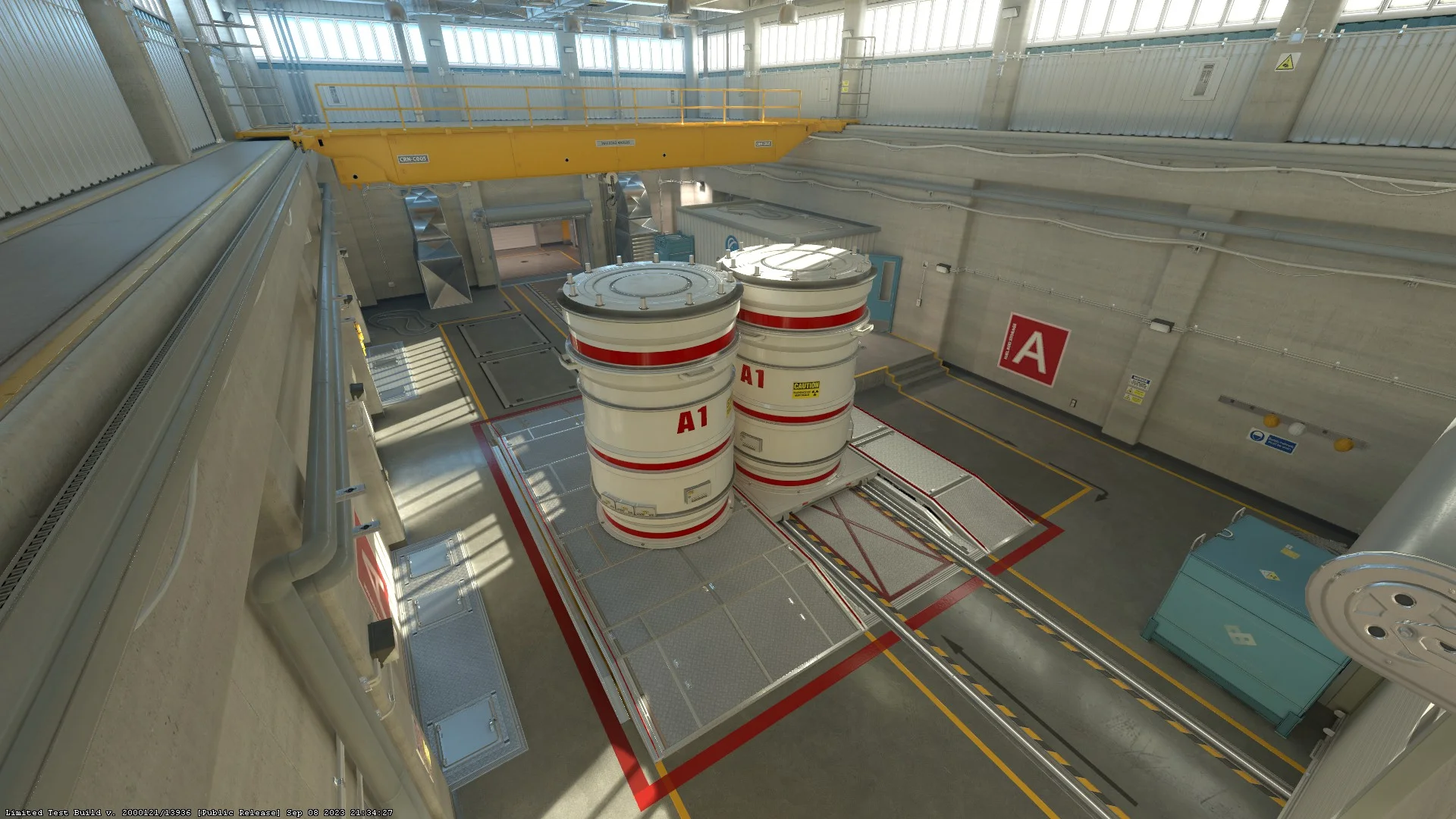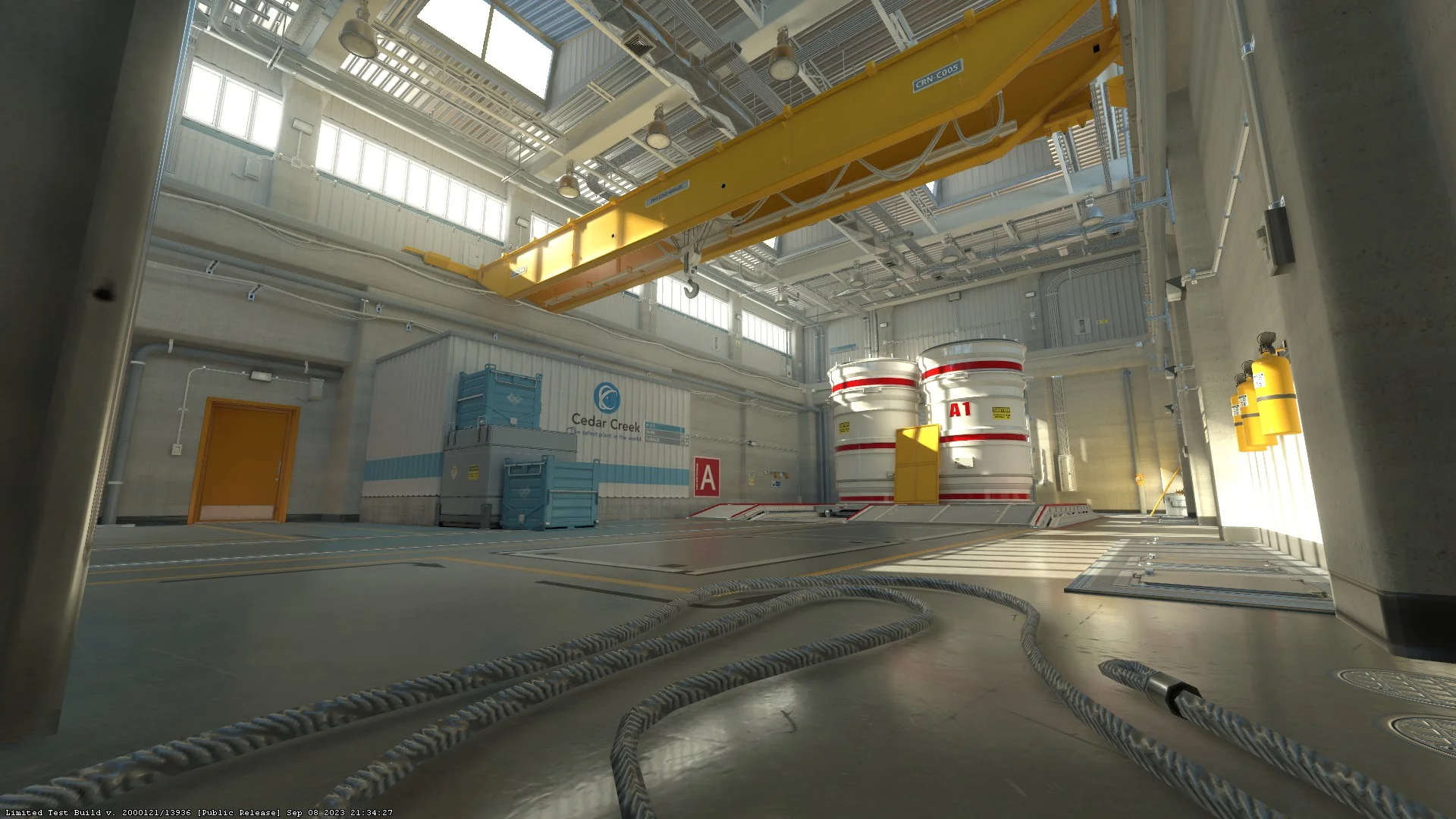 Bombsite B: Located a floor below A, Bombsite B is characterized by its tight corridors and vent access. The control room and reactor add to the challenging layout.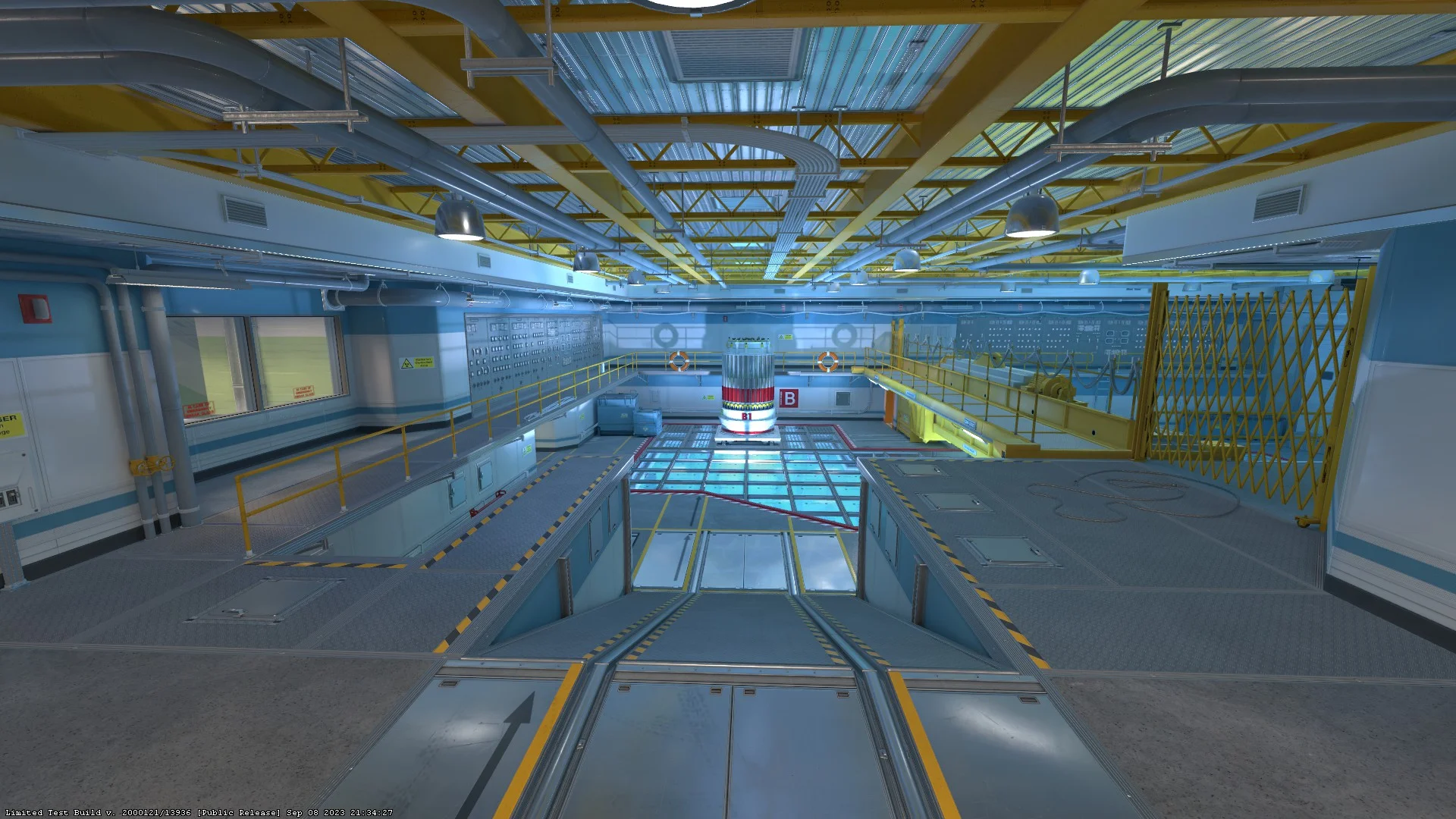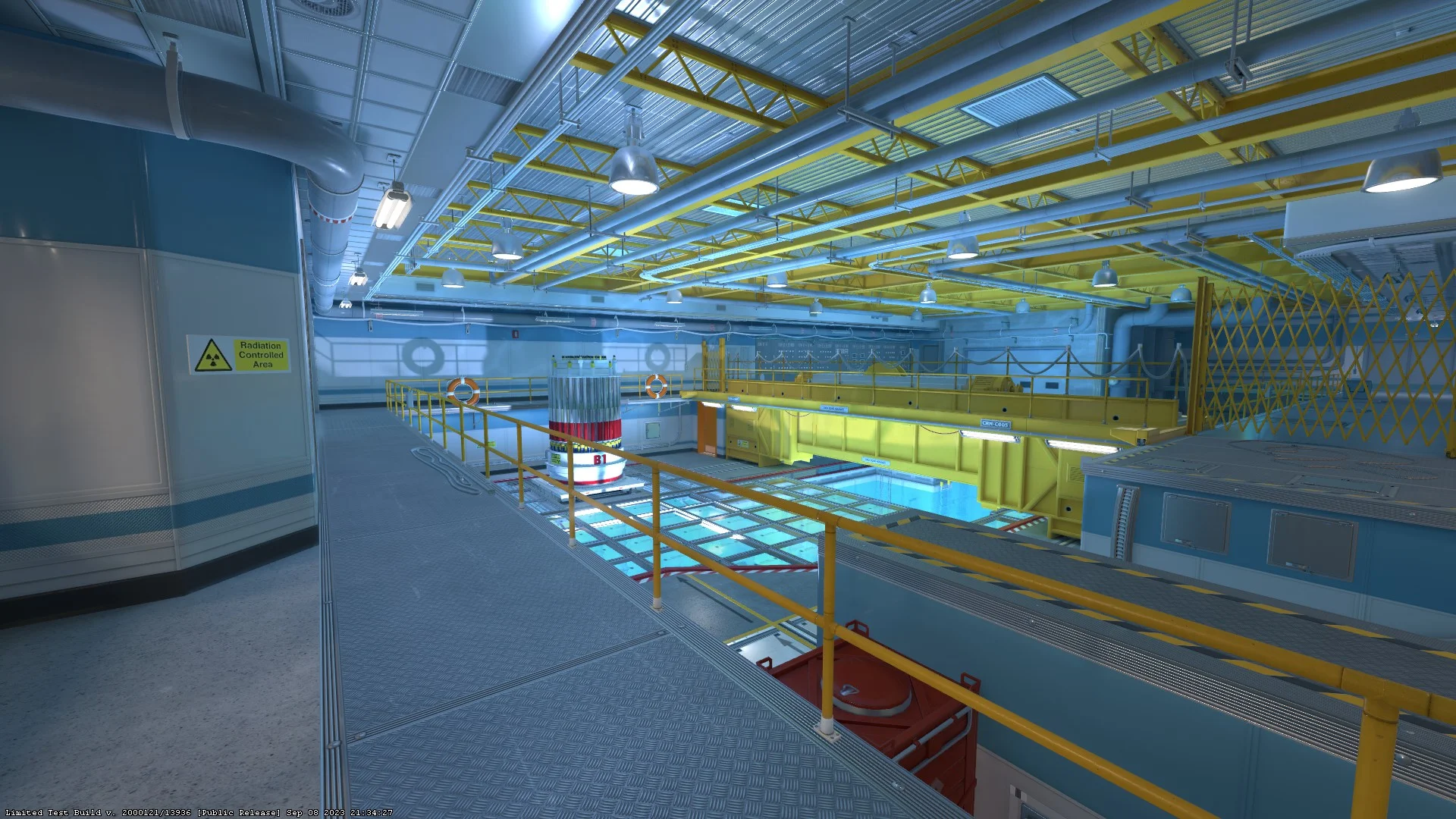 Update History
May 3, 2021
Fixed a clipping issue on window in T lobby
Centered a lamp that was bugging me
November 22, 2019
Brightened up corner by far vent in A site.
October 9, 2019
Fix for VPhysics Displacement bug
Removed invisible collision that could block shots between ramp and toxic on Bombsite B
August 19, 2019
Recompiled Nuke to fix several lighting problems on static props.
April 2, 2019
Fixed C4 stuck spot outside near silo
October 3, 2018
Made corridor leading to ramp room from T side slightly wider
Moved doors connected to trophy room slightly
Changed CT team to FBI
February 17, 2016
Nuke has returned (available in Matchmaking included in the Operation Wildfire map group). For more details, visit: http://counter-strike.net/reintroducing_nuke
Updated the Nuke loading screen icon.
Now available in Competitive Matchmaking, and other game modes in the Operation Wildfire Map Group
General
Game Modes
Competitive / Wingman / Casual / Deathmatch
Terrorists
Phoenix Connexion
Creator(s)
Jo Bieg (original author) / Valve / Hidden Path Entertainment