Overview
Anubis invites players into a beautifully rendered ancient Egyptian temple complex. Every inch of the map is a blend of authentic hieroglyphs, majestic statues, and towering pillars. Tactically, the map offers an intricate maze of tight corners, hidden alcoves, and high-visibility areas, providing a varied backdrop for strategizing.
Bombsite A: Bathed in a mystical golden light, this site is ornamented with grand statues and intricate carvings. Defensive spots are plentiful, yet the multiple entry points give attackers numerous strategies for a successful plant.
Bombsite B: A subterranean chamber dimly lit by torches, offering stone barricades and dark corners for defenders to hold or ambush. Attackers will find the site challenging to breach without well-coordinated utility.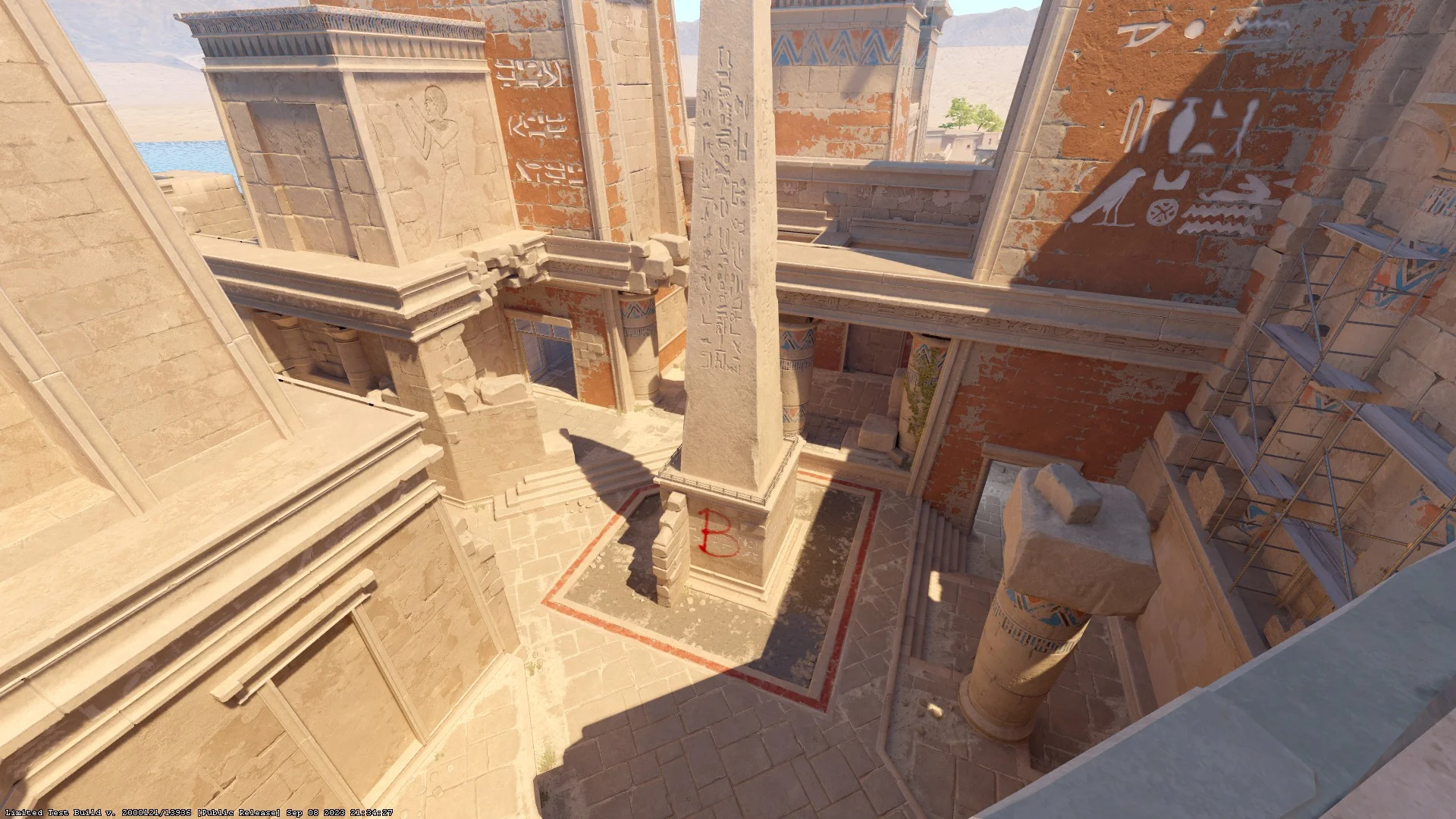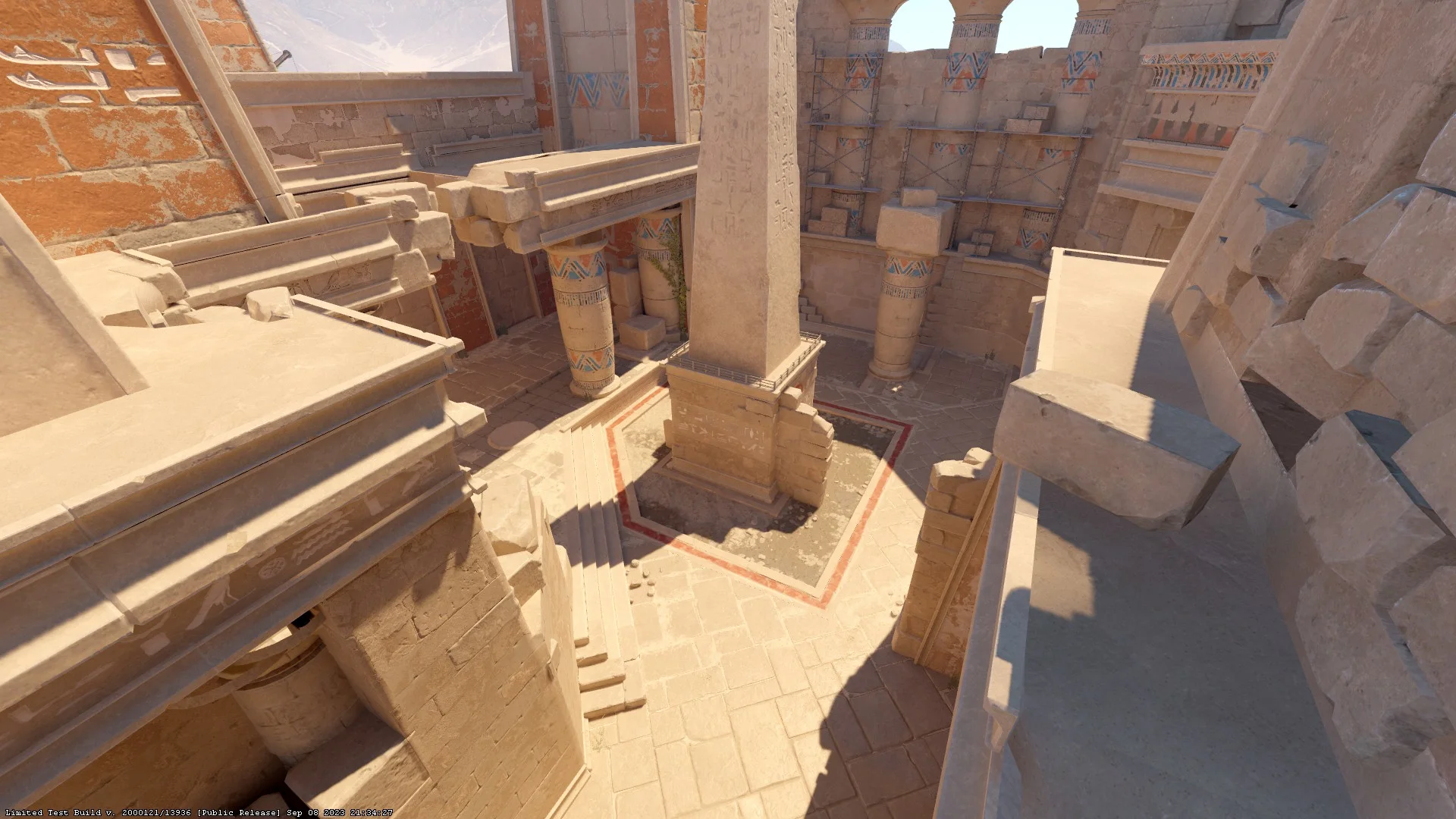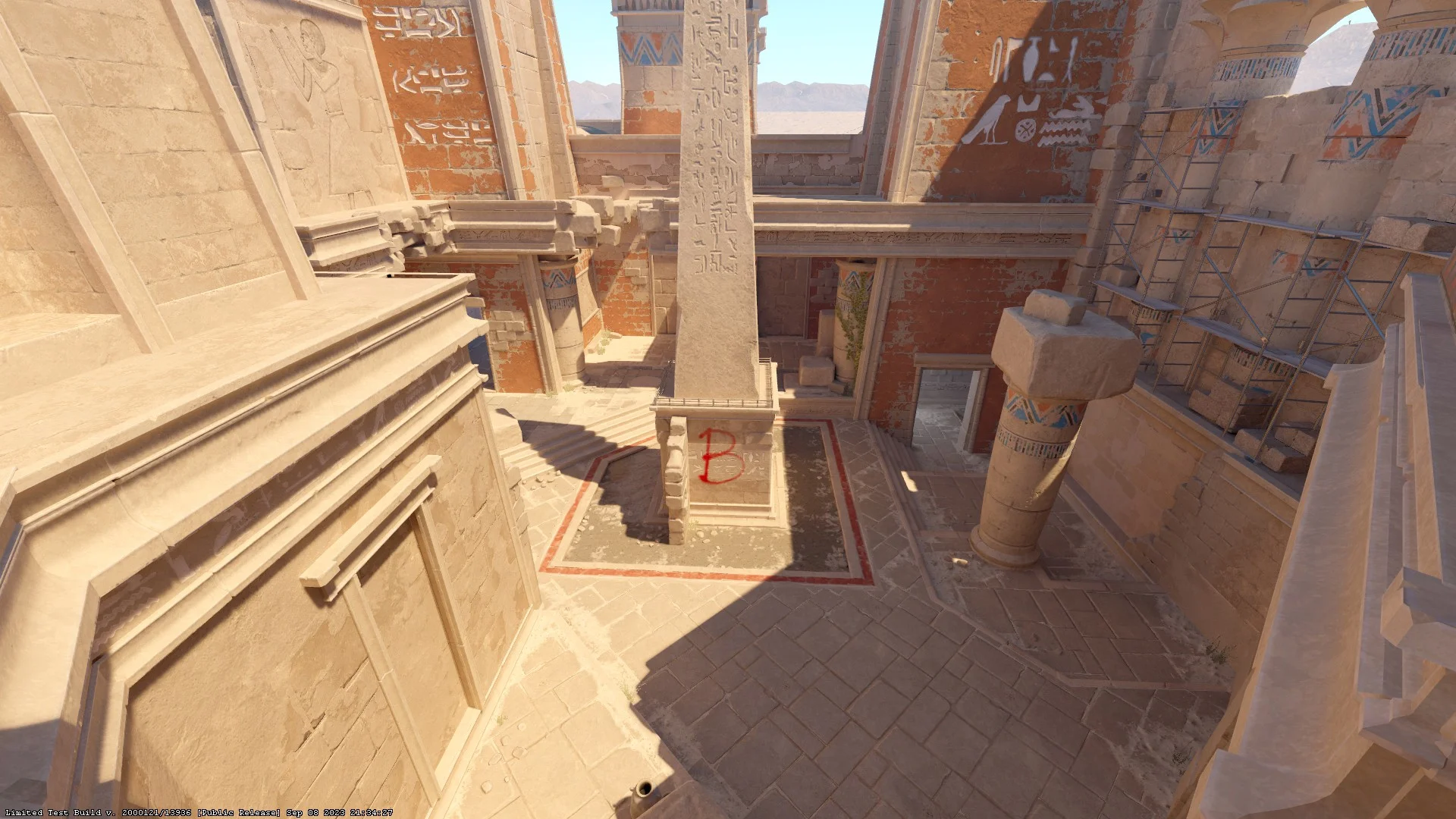 Update History
February 2, 2023
Fixed optimization regression
January 25, 2023
Trimmed Ivy at B long.
Reduced size of trim at B Long.
Ruins are slightly less ruined.
Adjusted clipping at Ruins and B long.
Adjusted shape of Boat in Canal.
Lowered the water grates at the back of Canal.
Adjusted grenade clipping around bombsites.
Minor optimizations.
December 16, 2022
Fixed some spots where guns would fall through the world near canal
Fixed grenades falling through floor on A site fountain
Fixed surface properties on models to prevent bullet penetration
Adjusted grenade clips throughout map
Adjusted player clipping throughout map
Reduced size of trim at mid
Added collision to signs
Closed various pixel gaps
Minor optimizations
November 18, 2022
Anubis has been added to Active Duty Group.
September 27, 2022
Added nade clips on mid bridge to prevent nades getting stuck.
Fixed nade physics on stairs in sewer.
Fixed boost near canal.
Added collision to large stone blocks above canal.
Clipping and visual polish (Thanks Joaokaka1998!).
September 7, 2022
Added a hip cover on the plateau near B main.
Clipped the large stone cover on CT mid for smoother movement.
Added a scaffolding on A catwalk to prevent the boost through the window to T stair at the canal. (Thanks poseidonskiy rofls).
Allowed players to silently drop down from A long.
Fixed stones colliding with the tarp on A catwalk.
Removed stone at A sewer.
Aligned floating pillar on A with the floor.
Removed left-over clips on A main. (Thanks Hentie!).
Removed clips on the stairs that bounce off grenades (Thanks Guidetti & dr!zzle).
Clipping improvements (Thanks dr!zzle!).
Cleaned up clipping under the bridge (Thanks Fnugz for your sacrifice).
August 16, 2022
May 3, 2021
February 17, 2021
Reskinned the signs and information boards
Fixed the wallbang through the trim on the mid building between double door and the CT house
Added some grenade clips to prevent weird grenade bouncing on A heaven
December 17, 2020
Widened A main entrance
Simplified A connector area
Got rid of the deep corner below the windows on A
Got rid of the wall near the pillar at Waterfalls A site and reduced some corners to hide in as a CT
Some other minor things 3kliksphillip will probably find out
March 31, 2020
Added to Scrimmage along with Chlorine.
April 10, 2020
Moved from Scrimmage to Competitive mode.
Fixed water reflection issues.
Fixed all reports regarding clipping and unintended boost spots.
Improved performance.
General
Game Modes
Competitive / Casual / Deathmatch
Creator(s)
Roald van der Scheur / jakuza / jd40 / Valve