Core Rell Item Build Order




































Core Rell Item Build Path









Situational







Summoner Spells


Rell Runes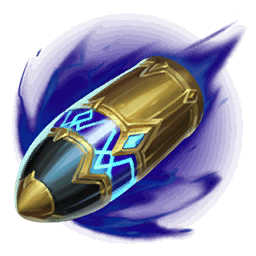 can be used on any number of enemies. Attacking an enemy champion refreshes its duration for all nearby affected enemies.

destroys shields before applying its damage on cast.

's second cast resets Rell's auto attack.
If Rell is tethered with

, she and the bound ally heal for each enemy champion

hits.

has a brief knockup, but the dragging mechanic doesn't interrupt enemy channels.
Excels at all-ins and teamfights.
Can create her own CC chain during or after

with

and

.
Is hard to kill while

is active on multiple enemies, especially when used on tanky champions.
Synergizes well with

,

,

,

, and

. Can opt for

,

, or

when needed.
Can be kited very easily by mobile champions or ones who outrange her, especially while dismounted.
Missing the intended target with

can potentially get her killed.
Enemies can escape

's AoE.