Core Corki Item Build Order










































Core Corki Item Build Path









Situational







Summoner Spells


Corki Runes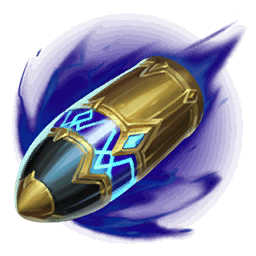 Corki's auto attacks deal 20% physical damage and 80% magical damage.

's first Package can be picked up at 10 minutes, then has a 5 minute cooldown on-use.
When holding

's Package, Corki gains 40% out-of-combat bonus movespeed.
After using

's Package, Corki can instantly use

.

reveals the affected area as well as struck enemies for 6 seconds.
Every third

has longer range, a larger AoE, and deals bonus damage.
Excels at poking from a safe distance, especially before teamfights.
Has a decent spike when he unlocks

at level 6.
Synergizes well with

,

,

,

, and

. Can opt for

,

, or

when needed.
Very reliant on gold and levels.

has a longer cooldown of 20 seconds at rank 1. Once used, he can be punished.