Set 9.5 Update - Horizonbound
Teamfight Tactics - Aug 2023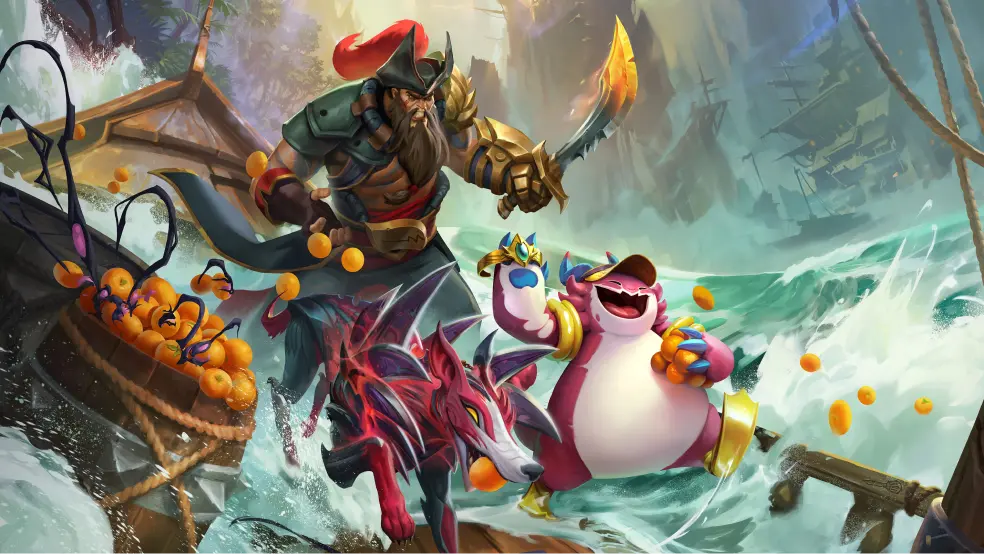 What's new?
Here is a sneak peak into TFT Horizonbound mid-set update!
This Update will be available on the Public Beta Environment (PBE) on Tuesday, August 29.
The official release is on Wednesday, September 13 with Patch 13.18.
Runeterra Reforged: Horizonbound brings players to the edges of Runeterra, with destinations in the dangerous smuggler haven Bilgewater and the reclusive jungle lands of Ixtal. Champions from both regions will be joining the action in Horizonbound.. Players can battle it out for superiority in four new nautically themed arenas while reacting to ever-changing team dynamics and portals that change the core rules in surprising new ways.
The new set update will feature the following:
New Units - including Milio, Silco, and Naafiri!
New Items
New Traits
New Augments
New Region Portals